Langer Medela
4 produits trouvés
Medela Tender Care Lanolin
Designed for moms who experience discomfort during latching;Offers soothing relief and provides protection to tender nipples;Hypoallergenic; all natural ingredients, 100% safe for mom and baby;No need to remove before...
Plus d'infos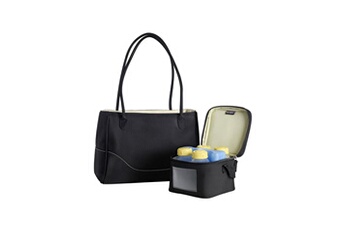 Sac à langer Medela Medela sac de transport citystyle? Pour transporter son tire-lait et conserver son lait au frais
Medela PersonalFit Breastshields (2), Size: X-Large (30mm) in Retail Packaging (Factory Sealed) #87075 by Medela (English Manual)
One size does not always fit all, so Medela developed PersonalFit breast shields in a range of sizes to meet every breast feeding mother's needs. Lactation professionals agree that proper breast shield fit is essential...
Plus d'infos
Medela Personal Fit Breastshield 2 Large 27mm by Medela (English Manual)
Authentic Medela spare parts;Use with Personal Fit connectors;Compatible with Medela breast pumps except single deluxe;Choose the right size for maximum comfort and pumping efficiency;Includes: 2 Large (27mm) breast...
Plus d'infos